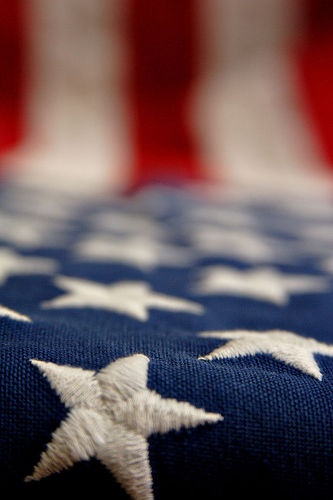 As we celebrate Memorial Day on
Monday and honor the enormity of
the sacrifices made by the men
and women of our United States
Armed Services who have fought
and perished for the preservation
of liberty; we also praise and pay
tribute to those who stand in
harms way and serve daily in
conflicts around the globe.
Holliday Park's members, many of
whom are veterans, are asking
that we all share a moment of
silence on Monday for these true
heroes and for their families who
also pay an enormous price for our
freedom!
No matter how you feel about the Iraq war, no matter which party you voted for, we should never say anything bad about our young people serving in the military. When the Iraq war first started, one of Holliday Park's residents had a relative called up for active duty and sent to Iraq. Upon receiving a few e-mails from the member's relative and asking if there was anything that he or anyone else needed to make their life a little more comfortable. The serviceman mentioned that they did not normally have electricity, but when they did, the nights were boring, with nothing to do for recreation. The service member mentioned that it would be nice if they had some movies to watch. That's all it took.
During a dinner honoring volunteers (an annual dinner ) the member asked the board if they could put a collection box in the club house. It took off from there. The idea was accepted, and the box was put in the club house. One board member and his wife personally donated over 600 movies. Another member went out and purchased 2 full boxes of old western movies to send over. In all–the total count was forgotten–, but it was in the neighborhood of between 3500 and 4000 movies collected and sent to Iraq.
I am sure that by now you are asking what this has to do with living at Holliday Park. Living in Holliday Park is not living in a neighborhood; it is living in a community. No questions were ever asked about who the movies were going to. It was just the fact that everyone felt a desire to give. People living here even tried to contribute money to help pay for anything else our military people might need. No one asked for or expected any credit or thanks for what they were giving. Someone living here asked for contributions and the community started kicking in.
When you drive through Holliday Park you will see license plates from all branches of the military and each war. You will also see flags flying from many units. When the movies were being collected and the contributions were flowing, it made me proud to be a resident of Holliday Park and proud to be part of this community. Thank You to all the Veterans living at Holliday Park and to everyone for their contributions.
Tags:
a caring community
,
caring citizens
,
coming together
,
coming together to support a good cause
,
desire to contribute
,
donations
,
donations to people in the service of our country
,
flags
,
fly flags
,
fly our country's flag
,
freedom
,
freedom is not free
,
generous people
,
love of country
,
military
,
movies
,
patriotism
,
people
,
servicemen and women
,
soldiers
,
support our soldiers
,
support our troops
,
support veterans
,
thank you to all veterans
,
troop support
,
troops
,
united
,
United States military
,
veterans
,
western movies for the troops
,
young people who volunteer
,
your caring neighbors